There is no shortcut to success, but rather many small steps.
See our 9-steps cartoon to learn how we scout for promising talents, plan their careers and support them to reach Europe's top leagues.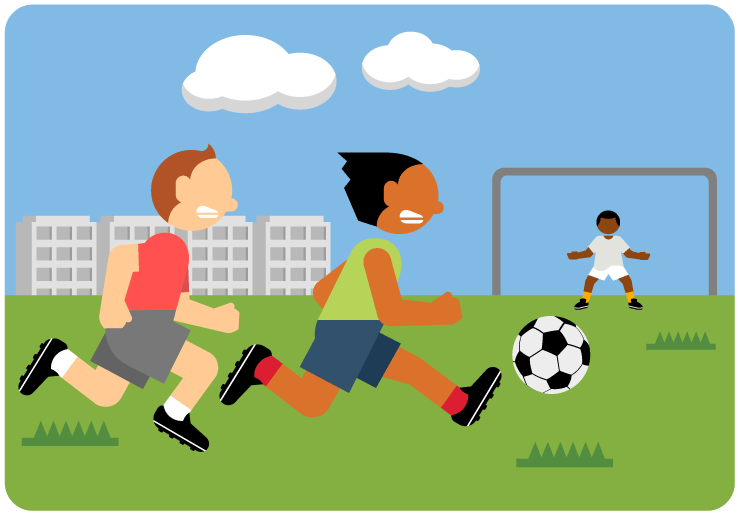 Setting the scene
Are you competing at the highest level of national or international youth football?
Do you have what it takes to reach the next level: talent + a strong will + hard and smart work?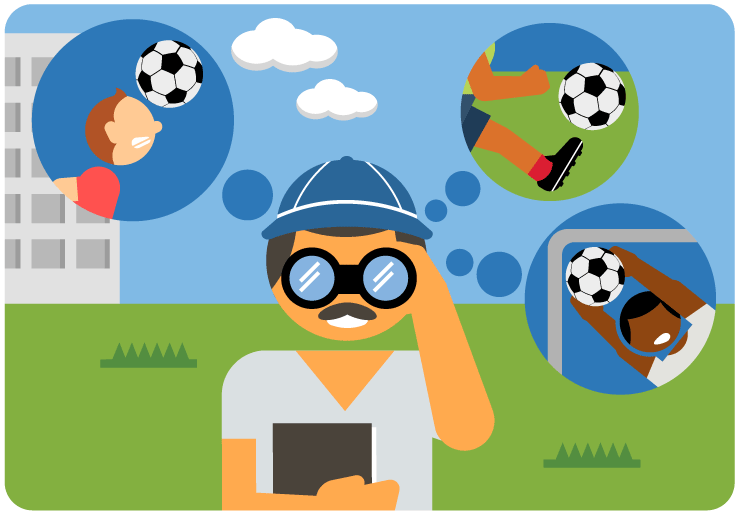 Scouting the best
We aim at shaping the career of players who have the potential to make it to Europe's top leagues. Our experienced scouting team evaluates the most promising prospects.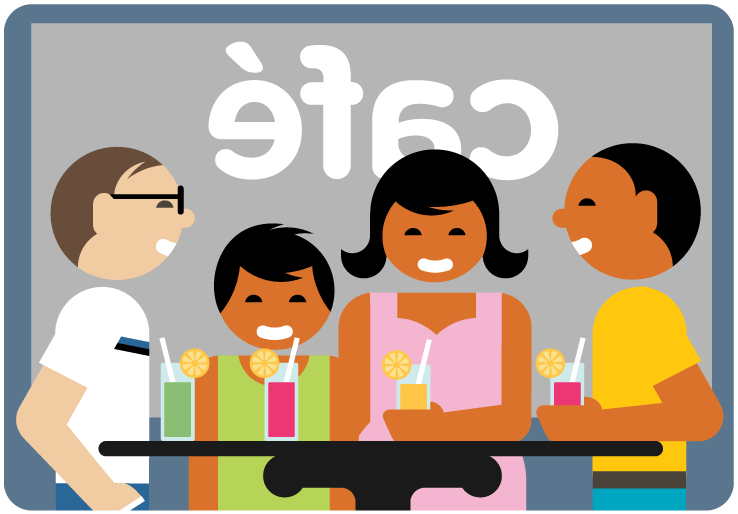 Defining objectives
Let's talk: Do we share similar goals? Do we have a common understanding of how to reach personal, sporting and economic objectives?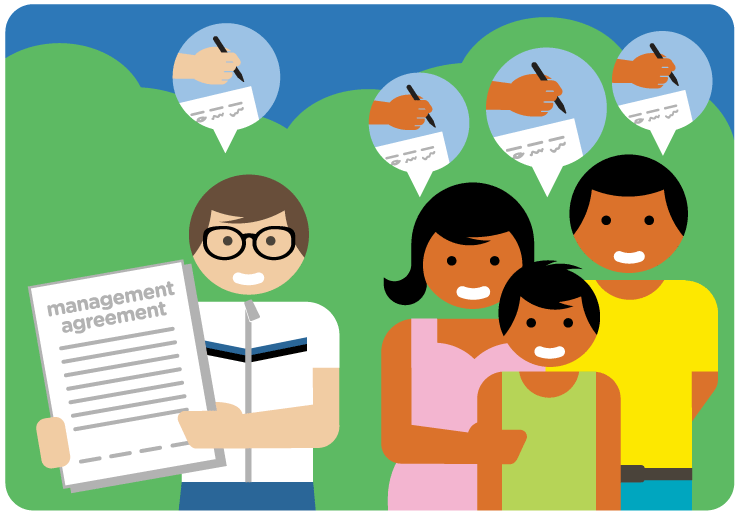 Forging a relationship
A relationship is all about trust and aligning needs, wants and demands. Once both sides feel comfortable, the relationship is formalized in a career management agreement.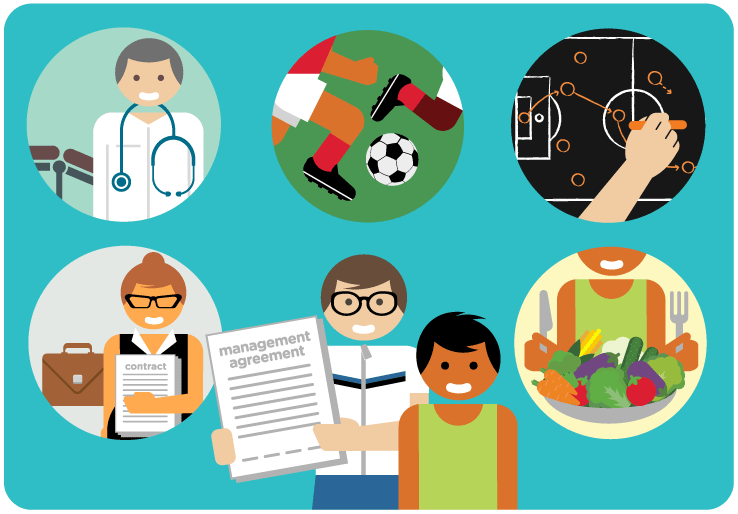 Building a solid base
Whether you need to adapt your nutrition habits, monitor existing agreements or obtain the opinion of an independent healthcare professional…
…you can count on our support.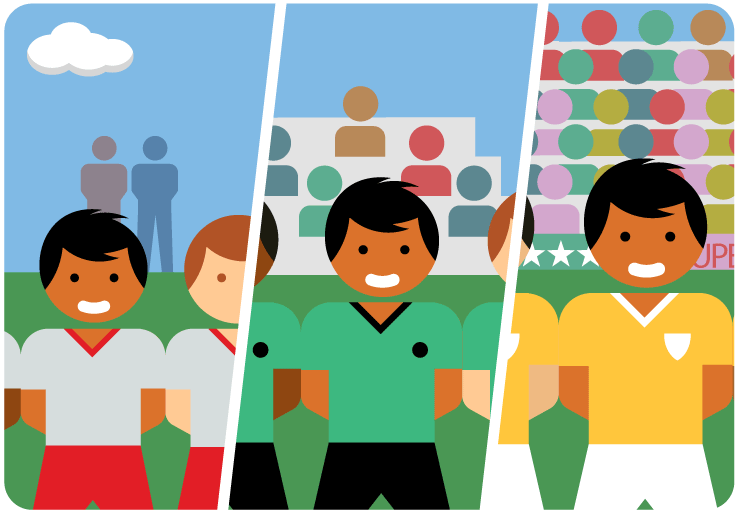 Shaping your career
Work your way to the top: From being called up to the national youth team, to making your debut in professional football, and to reaching goals far beyond that.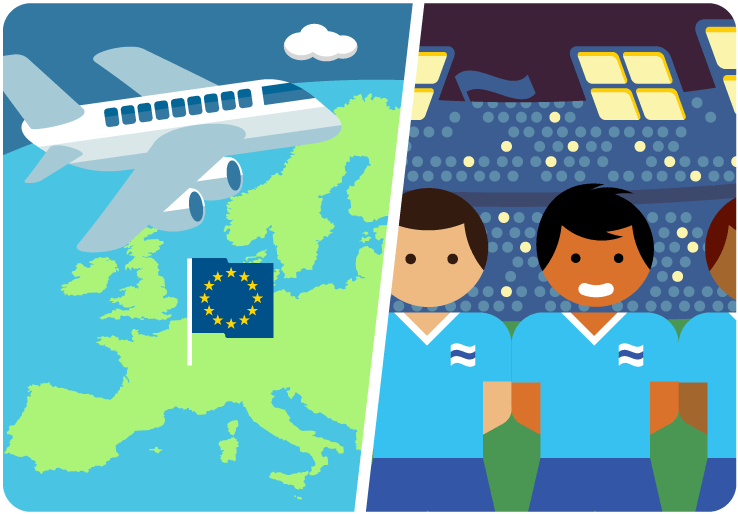 Reaching the big leagues
Once you reach a superb level, you are ready for Europe's top leagues. You play alongside, and against, the world's best players. It's a childhood dream come true!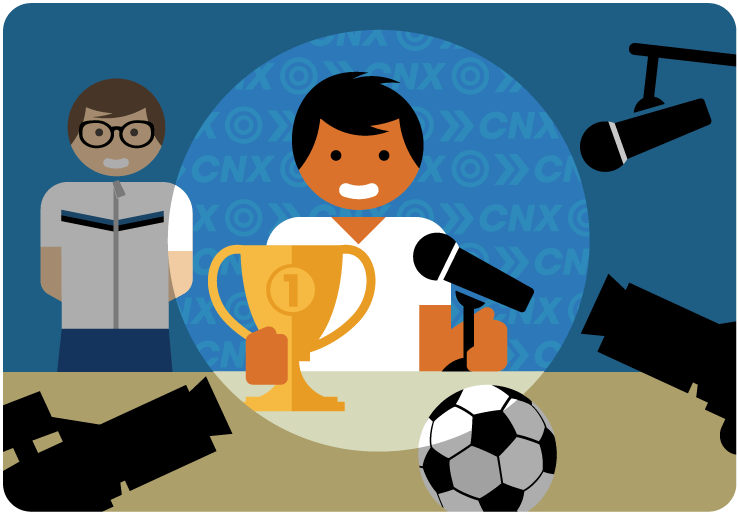 Dealing with the spotlight
Top league, top club, Champions League, World Cup… success at the highest level puts you in the spotlight with fans, media and sponsors. Don't worry; you will be ready for it.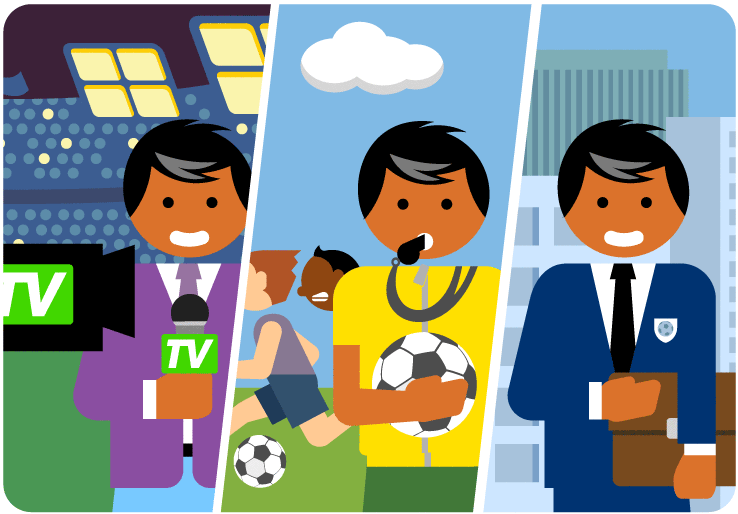 Reinventing yourself
You had a wonderful career. What's next? Coaching? Becoming a TV commentator or a club manager? Running your own businesses? Let's plan your after-career life in plenty of time.
More about our talents
Having an eye for the game, an outstanding technique or above average speed are only some of many qualities a top-player has.